Who we are
We are a registered charity (Charity number 3468) run by a small volunteer network of dog lovers who have worked for several years with our partner organisations.  These include dog shelters in Cyprus, mainly in the Limassol and Larnaca areas, and Zypernpfoten in Not in Germany.
Please help us by becoming a member or donating:
Donations
Sponsor a Dog
How can you help?
Some dogs can not be rehomed, because they are too old or sick. They need our special help in life. You wants to be this special person?
You are very welcome to contact us via mail:
info.cydra@gmail.com
I
Our boy Kimy is still looking for a sponsor!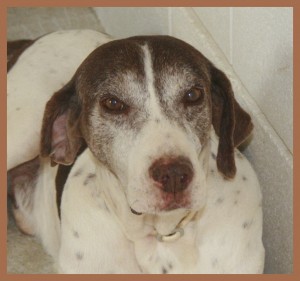 I
Kimy was born about 2004. He came to the shelter with his girlfriend Tofy in August 2009. Until then, his life was perfect and he was happy in his home. With Tofy he had a good friend and he had a good family with lots of love.
Tragically, Kimy, Tofy and their owner went for a walk along the cliffs on a terrible day in the summer of 2009. The owner fell down the cliff and died from it. After this incident everything happened very quickly. Kimy´s mum and the daughter were grief stricken, as they suffered a big loss, but their health did not allow them to continue to care for Kimy and Tofy, and so Kimy had to move, with Tofy, to the shelter.
At first it was very difficult for them because they had previously had such a good and beautiful life. Unfortunately, due to his health problems, Kimy has not had  a chance to find a new home. Now his girlfriend, Tofy, has also died and Kimy is all alone and he suffers.
We are looking for a sponsor for Kimy who will support him from the distance and helps us a little with vet costs.
Would you like to be his sponsor? Click *here* to find out how can you help.