Dog of the Week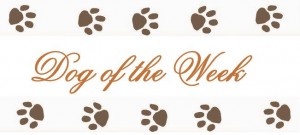 is
Chocco




Chocco was found by an animal loving woman after she heard her whimpering. The woman was looking for the origin of the noise and found Chocco, tethered to a post with a computer cable!
The dog was terrified and it was obvious that she had not had good experiences with people. With this lovely lady as her saviour she recovered more and more and gained confidence in her rescuer.
An examination by the vet revealed that Chocco was healthy, but it was unfortunately the vet did not spot the fact that she was pregnant, so it was a bit of a shcok when Chocco gave birth some time later  to 7 puppies. One of the puppies died after Chocco was bitten by a snake and the poison went through her breast milk but thankfully the remaining 6 are alive and well.
Chocco is a great mother plays and runs with them and shows them now that the closure of the milk bar is imminent, because their sharp teeth are getting a little painful for her now!
Blood tests showed that it is free of leishmaniasis and ehrlichiosis, but by poor feeding as puppies, their front legs are unfortunately deformed, or have a deformity. Presumably, this was done due to lack of calcium resulting in soft bones.
At present, this is no impairment for them,she runs, plays and has no painpainless, but it is possible that in later life there may be a few problems due to wear and tear on unhealthy bones.  An operation to set the bones may be possible, but not here in Cyprus, and real consideration should be given anyway as to whether it is really necessary.
Chocco has a wonderful character and is a very gentle dog who needs just such a family. She wants to forget her bad experiences and slowly get used to a new life, with all the love she has to give. Chocco does not yet really know a 'nromal' life and will therefore need to be slowly introduced to anything new, but with patience and empathy, we can say from our experience that this is doable and Chocco will reward her new family with every little progress she makes.
Chocco is fine travelling in a car and also good with cats. Even at the vet, in which can be busy with people and other animals, Cocco was a little nervous, but not panicked.  She was happy for people to stroke her and she is very relaxed with other dogs.
 If you want to meet Chocco, or even want to adopt her, then contact us via email:
Info.Cydra@gmail.com
Hot off the Press!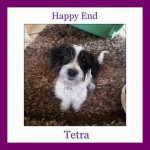 Happy End Tetra now Tita. Click on the name for more.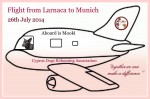 Today on 26th July 2014 Mooki flies off to her new forever home.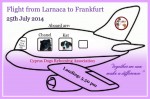 Today on 25th July 2014 Chanel and Kat fly off to their foster homes in Germany.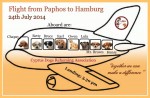 Today on 24th July 2014 a plane with 8 of our treasures on board has landed in Hamburg. Aboard were: Chapsy, Henry, Lulu, Bruce, Mr. Brown, Owen, Henry, Earl and Betty.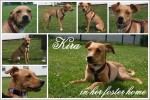 We have new photos of Kira from her foster home in Germany. Click on the name for more.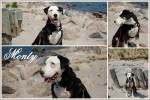 Monty at the beach… Click "here" to see the beautiful pictures of Monty.
We have new photos of Zebi from her foster home in Germany.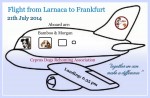 Today on 21th July 2014 Bamboo and Morgan fly off to their new homes. Click "here" for more.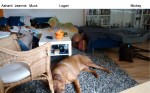 Rainy days in Germany… Click "here" see more.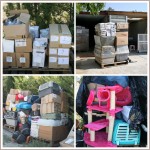 Thank you very much for the great donation from Germany!!! Click "here" to read more.
The next event: Summer SURVIVORS PARTY and VIRGOS´ Birthday Party 30th August 2014. Click on the link for more.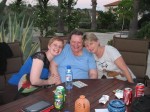 The report to the Summer Charity Event is online. Click "here" for more.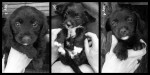 Emma and her puppies gang. What happened with Emma and her puppies  can you read "here".

The poverty of the dogs is getting bigger! Click "here" to read what happened with the 3 puppies from a pound. In this context, we are looking urgently for foster homes for puppies! Please contact us, if you can offer a foster home.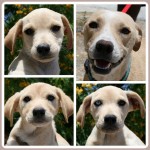 Fern´s family is looking for love and good homes. Click "here" to read more.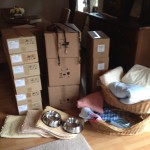 Little moments of happiness…  Click "here" to read more. A big big thank you to our german friends for the help for our dogs.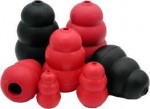 Our trainer team needs robust toys for the many rescued puppies. Can you help? Please click "here" for more informations.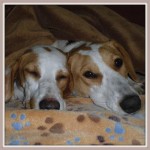 Is it pointless to have a Pointer? We don´t think so. Click "here" to read more.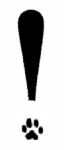 Please protect your dog. Let your dogs wear tick collars (especially well protected is your dog through the collar Scalibor) and let your dog vaccinate against parvovirus. More and more dogs at the moment get an infection by the parvo virus, or get leishmaniasis by the sandfly.
We have collected some informations on different diseases. We will complete this page on and on. A look at this side is always worthwhile: Mediterranean diseases.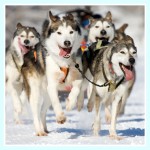 Please think twice before you buy a Husky in Cyprus. Click "here" to read more.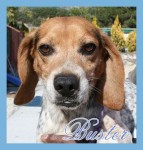 "Buster is looking for a sponsor". Who wants to support Buster?
URGENT APPEAL We rehomed over 300 dogs last year, but that increased success has come at a cost and we are in desperate need of funds to continue our work.  The full cost of rehoming a dog is never recouped and the more dogs we rehome the bigger the shortfall is becoming.  Please, please help us with a donation, no matter how small every cent helps the dogs.