Who we are
We are a registered charity (Charity number 3468) run by a small volunteer network of dog lovers who have worked for several years with our partner organisations.  These include dog shelters in Cyprus, mainly in the Limassol and Larnaca areas, and Zypernpfoten in Not in Germany.
Please help us by becoming a member or donating:
Donations
Merry Christmas
We wish you all a Merry Christmas!
Thank you for your support, for donations, for sharing and for your help. Thanks to all new owners, foster homes, volunteers and sponsors. We hope you have a Merry Christmas and a few relaxing days.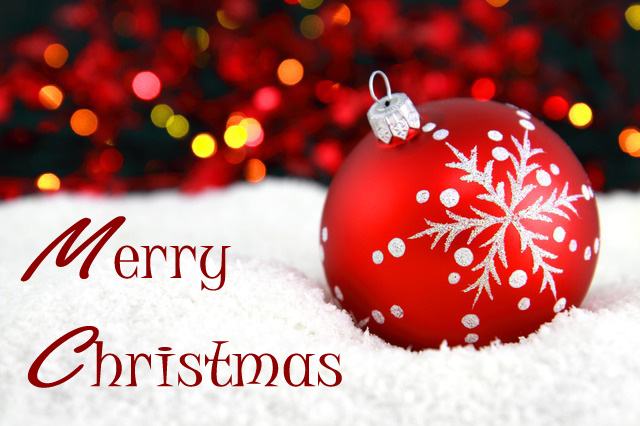 Hot off the Press!
Greetings from Trudy. She is happy in her home. Click on the name to see her video.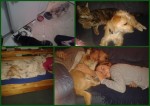 Lovely Christmas Greetings from Sunny, formerly Brecon. Click on the name for more.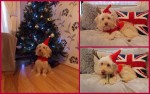 Nico, formerly Zaid, wishes you a Merry Christmas! Click on the name to see his beautiful Christmas pictures.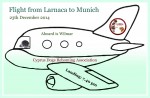 Tomorrow on 23th December 2014 Wilmar flies off to her forever home in Germany.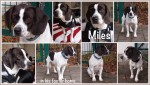 We have new photos of Miles from his foster home in Germany. Click on the name for more.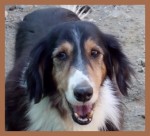 Please have a look on our category "We are looking for a sponsor!" We have a lot of dogs which are looking for a sponsor, who support their life in the shelter. These dogs are not for rehoming, because they are too old or sick. Please open your heart and support these poor babies. Thank you!
URGENT APPEAL We rehomed over 300 dogs last year, but that increased success has come at a cost and we are in desperate need of funds to continue our work.  The full cost of rehoming a dog is never recouped and the more dogs we rehome the bigger the shortfall is becoming.  Please, please help us with a donation, no matter how small every cent helps the dogs.