"Cyprus Dogs Rehoming Association"
together we can make a difference
Who we are
We are a registered charity (Charity number 3468) run by a small volunteer network of dog lovers who have worked for several years with our partner organisations.  These include dog shelters in Cyprus, mainly in the Limassol, Paphos and Larnaca areas, and Zypernhunde in Germany
Please help us by becoming a member or donating:
Donations
Dog of the Week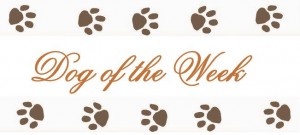 is
Mini




Mini was found after she dragged herself to the door of a lawyer. It was late August and the lawyer lives in a small village near Limassol. Mini had really great luck that her saviour came home and found her completely exhausted there. He noticed right away that something was wrong with her . He looked at her and he immediately saw that her left hind leg was badly injured and he took her straight away to a vet.
It looked like Mini was hit by a car and  just left there on the street. We can not imagine what pain she must have been suffering.
The vet quickly realized that her little leg was beyond saving. The only way to take her pain away was to amputate the leg.
The surgery is now behind her and she has already recovered. Mini is currently living at the vets house because her rescuer works full time and could not take care of the little girl. Meanwhile, she has recovered so well that we were able to vaccinate her already.
Mini is fine with her new situation and her disability doesn't bother her. She is a cheerful little mouse that flits through the garden and plays. She is a normal, playful, puppy girl who also enjoys cuddles and the attention of people.
If you have fallen in love with Mini and you would like to give her a forever home despite her handicap, then please contact us via mail:
Info.Cydra@gmail.com
Hot off the Press!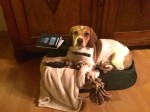 Luna has hit the jackpot in Germany! Click on the name for more.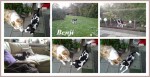 Many greetings from Benji from Germany. Click on the name for more.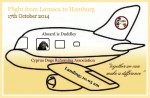 Today on Friday 17th October Duddley flies off to his foster home in Germany.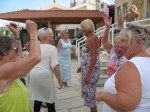 End of Season Fundraiser 12th October 2014: Click on the date to read the report and see the pictures.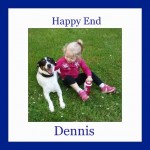 Happy End of Dennis: Click on the name to read his happy ending and see his pictures.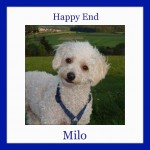 Happy End of Milo: Click on the name for more.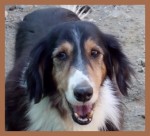 Please have a look on our category "We are looking for a sponsor!" We have a lot of dogs which are looking for a sponsor, who support their life in the shelter. These dogs are not for rehoming, because they are too old or sick. Please open your heart and support these poor babies. Thank you!
URGENT APPEAL We rehomed over 300 dogs last year, but that increased success has come at a cost and we are in desperate need of funds to continue our work.  The full cost of rehoming a dog is never recouped and the more dogs we rehome the bigger the shortfall is becoming.  Please, please help us with a donation, no matter how small every cent helps the dogs.